Argo floats, Medical Marijuana
Argo floats show Oceans are cooling
- is this an old story being beat up by
BOD
Big Oil Denialists?
the 2003–2005 cooling is largely an artifact of a systematic change in the observing system, with the deployment of Argo floats
reducing a warm bias
in the original observing system.
the main contribution to the large global OHC decrease over 2003–2005 is from the Southern Ocean, where Argo coverage increased dramatically after 2003 (Fig. 5F). The massive influx of Argo data reduces preexisting warm biases from XBT measurements. Second, there were no unusually large OHC decreases in the Northern Hemisphere oceans over the same period (see SI Fig. 6). Third, global OHC decreases are substantially smaller in No Argo versions of two observational data sets
pubmedcentral
[I couldnt understand the graphics in this link]
_____
climatesci.
The correction to the paper
Lyman, J. M., J. K. Willis, and G. C. Johnson (2006), Recent cooling of the upper ocean,
Geophys. Res. Lett., 33, L18604, doi:10.1029/2006GL027033
will be available soon. The cooling will be shown to have been removed; however, the warming of the 1990s and up to 2002 will be shown not to have persisted. This will still be a challenge for the global climate modelers to explain, since the IPCC perspective of global warming requires a more-or-less monotonic increase in Joules within the climate system,
[this paper is pay-walled?]
_____
first deployed in 2003, the Argos were hailed for their
ability to collect information on ocean conditions more precisely, at
more places and greater depths and in more conditions than ever before.
No longer would scientists have to rely on measurements mostly at the
surface from older scientific buoys or inconsistent shipboard monitors.
So why are some scientists now beginning to question the buoys'
findings? Because in five years, the little blighters have failed to
detect any global warming. They are not reinforcing the scientific
orthodoxy of the day, namely that man is causing the planet to warm
dangerously. They are not proving the predetermined conclusions of their
human masters. Therefore they, and not their masters' hypotheses, must
be wrong.
In fact, "there has been a very slight cooling," according to a U.S.
National Public Radio (NPR) interview with Josh Willis at NASA's Jet
Propulsion Laboratory, a scientist who keeps close watch on the Argo
findings.
Dr. Willis insisted the temperature drop was "not anything really
significant."
_____
Update as of 5/30/07: Recent analyses have revealed that results from some of the ocean float and shipboard sensor data used in this study were incorrect. As a result, the study's conclusion that the oceans cooled between 2003 and 2005
can not be substantiated at this time.
The study authors are currently working to correct these data errors and recompute ocean temperature changes.
The story is old and the initial conclusions are in doubt. [????]
_____
latimes
Immigrant sign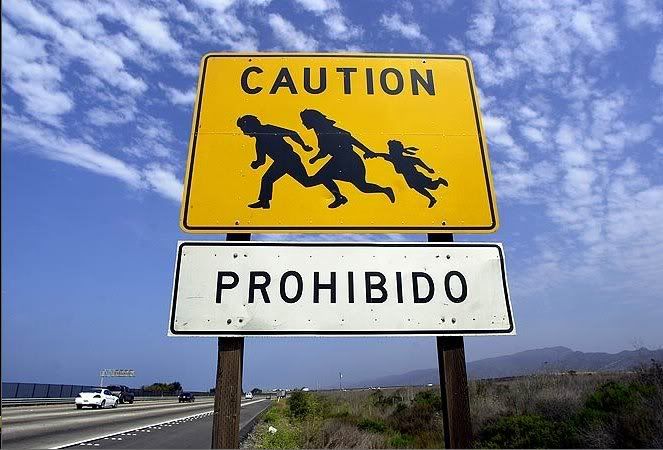 signonsandiego
__________________________________________________
David Manning, a soil scientist at the University of Newcastle, UK, and his colleagues, say that broken lumps of concrete and mortar make soils rich in calcium, and this could help to turn the carbon produced by plants during photosynthesis into minerals for long-term storage.
hero
_______________________________________
Rickie Lee Jones video
_____
Former Surgeon General: Mainstream Medicine Has Endorsed
Medical Marijuana
alternet
pdf report:
acponline
Hemp Oil cures cancer
cannabisculture
cbsnews
THC, cut lung tumor growth in half and helped prevent the cancer from spreading, says Anju Preet, PhD, a Harvard University researcher in Boston who tested the chemical.
Moreover, other early research suggests the cannabis compound could help fight brain, prostate, and skin cancers as well, Preet says.
The findings were presented at the annual meeting of the American Association for Cancer Research.
The finding builds on the recent discovery of the body's own cannabinoid system, Preet says. Known as endocannabinoids, the natural cannabinoids stimulate appetite and control pain and inflammation.
THC seeks out, attaches to, and activates two specific endocannabinoids that are present in high amounts on lung cancer cells,
[oddly enough, now I find myself in a largely ganga-free society, and required to beg for my daily crust, I find myself looking forward to Prostate cancer or whatever, or at least, as Witgenstein felt, dreading the prospect of a cure. Another great hero of mine, Robert Oppenheimer, smoked 40 cigs a day and died of throat cancer at the same 62. I have 2 years to go?]
_____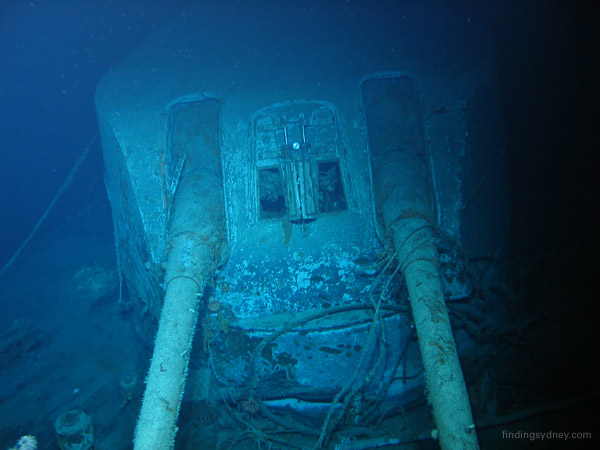 X turret of HMAS Sydney
__________________________________________________
Ted Rall book: Silk Road to Ruin: Is Central Asia the New Middle East
- reviewed as a sneering westerner disdaining the Stans - maybe TR is a bit deeper than that?
Argo floats
,
Medical Marijuana