solar dimming, albedo, katana, fish
Looks like we are on track for a
runaway Greenhouse:
Solar dimmng has reversed
CO2 increase has jumped from 1.5 to 2.5ppm
Albedo declining 0.5% in 4 years
_________________________________
..Sun shines on Earth 341 W/m²
ice
albedo
0.84,
dark green forest 0.14
1970s Earth's albedo 0.30.
A drop of 0.01 ..equal to doubling CO2 = 3.4 W/ m ²
..May 6, 2005 CERES..Earth's shortwave albedo has been steadily declining since Feb 2000. (2000 through 2004), albedo decrease of 0.0015,= extra half a W/m ² ..
__________________
11Oct2004 The Guardian
An unexplained and unprecedented rise in CO2 in the atmosphere two years running has raised fears that the world may be on the brink of runaway global warming.
..In recent decades CO2 increased on average by 1.5 parts per million (ppm)
in 2002 and 2003... increases have been 2.08 ppm and 2.54 ppm .. been no El Niño.
..no ..dramatic increase in ..fossil fuels..in 2002 and 2003, the rise "could be a weakening of the Earth's carbon sinks..
..CO2 levels in Australia and at the south pole were slightly lower..something unusual..in the northern hemisphere.
..the Mauna Loa anomaly....the only figures ..higher than 2 ppm were El Niño years 1973, 1988, 1994 and 1998.
The heatwave of last year ..claimed at least 30,000 lives ..so out of the ordinary .. ________________
katana
polishing video
_____________________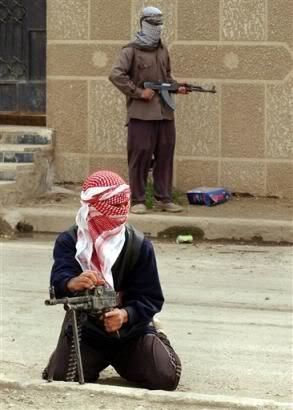 Ramadi - the origin site had anti-hot linking, so they dont get a credit.
_____________________________________________________
Wellington fish
on pbase