Bush speaks, Zionist Uranium, Baghdad siege, Mike Ruppert
digbysblog
. . Bush speaks: 1Nov06 (Araw ng mga Santos)
.If they control oil resources, then they pull oil off the market in order to run the price up, and they will do so unless we abandon Israel,
...
One: they're great propagandists, and two: they truly believe they can cause us to retreat by inflicting enough damage, and three: they're lethal. But I also understand they have no vision; they have no ideology. I mean, they have an ideology, ....
..
One great opportunity for China, Rush, is to encourage China to develop a society in which there are

savers.

In other words, a society in which there's a pension plan. Let me rephrase that: a society in which there's consumer because now there's a society of

too many savers

. The reason they're saving so much money is because there's not a pension plan or a

legitimate healthcare system

. The people horde the money they have in anticipating

there's going to be a bad day.
[now my brain hurts, hey me to the nearest
legitimate dispensary
]
---
Zionist enriched Uranium bomb
countercurrents
According to Dr Chris Busby, the British Scientific Secretary of the European Committee on Radiation Risk, two soil samples thrown up by Israeli heavy or guided bombs showed "elevated radiation signatures". ..

Harwell

laboratory.. has confirmed the concentration of uranium isotopes in the samples.

..there are two possible reasons for the contamination. "The first is that the weapon was some

novel small experimental nuclear fission

device or other experimental weapon (eg, a thermobaric weapon) based on the high temperature of a uranium oxidation flash ... The second is that the weapon was a bunker-busting conventional uranium penetrator weapon employing

enriched uranium

rather than depleted uranium."
...
Chris Bellamy, the professor of military science at Cranfield University, :"At worst it's some sort of experimental weapon with an enriched uranium component the purpose of which we don't yet know. At best - if you can say that - it shows a remarkably cavalier attitude to the use of nuclear waste products."
---
countercurrents
Baghdad Is Under Siege
By Patrick Cockburn 02 November 2006 The Independent
Sunni insurgents have cut the roads linking the city to the rest of Iraq. The country is being partitioned as militiamen fight bloody battles for control of towns and villages north and south of the capital.
---
countercurrents
Things are certain to heat up in Venezuela between now and
December 3
as the Bush administration tries to impose on the Venezuelan people what's it's already done here at home, and it will be relentless and ruthless about the way it does it.
---
abc
Andrew Denton - Al Gore interview transcript
---
theoildrum
not peaked?
EA .. final
public revision
to July/2006 Production:
86.13-mbd
- .. new global supply monthly record. cf 84.29-mbd in July/2005. The incremental changes in monthly, quarterly and annual records illustrate that we are
far from any plateau
scenario, let alone
Peak
..
---
blah3
suburbia video (
I havnt seen it, we dont have the bandwidth here in the colonies)
energybulletin
USA
LNG: cliff ahead,
even if we build LPG ports ,
they may not come...
---
fromthewilderness
Mike Ruppert
is ill. He has stones .., a cataract.. , hypoglycemia, .. low blood pressure and heavy blood toxicity from both known and as yet unknown sources... The good news is that a
Cuban doctor
in Caracas, Venezuela, is treating him free of charge....
historical note: Joe Vialls died on July 17, 2005, JV was rather more of a 'nutter' than MR. Some of his stories were fascinating, eg the Australian special forces in IraqWarII were dropped onto the pumping stations of the old Haifa pipeline. JV was a rabid anti-zionist, such that some say he was a zionist disinformation plant... If he really did die from a lingering illness in 2005 then being a prominent conspiracy theorist on the web seems to be very bad for your health.
---
eia
production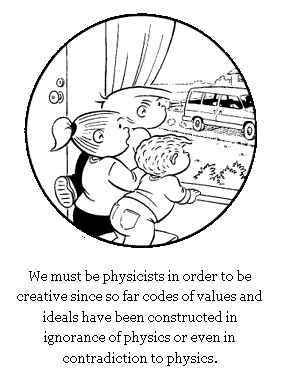 Bush speaks
,
Zionist Uranium
,
Baghdad siege
,
Mike Ruppert