GHG emissions, peak oil, Hot Aus,New Zealand
Why do people waste energy? After much deliberation, I have arrived at the conclusion:
Because they can.
In our office tea-room, I noticed the boss fill the (glass) electric water jug to his usual level of 8 cups, as he prepares his one cup of tea.
Then he runs the hot tap to 'warm the pot', remarking "it takes a long time for this water to heat up" - I guess the electric hot-water tank is out the back of the property.
One day I asked him, in appropriate humility, why he always heated more water than he used. He was unable, or unwilling to explain. "Why not" was all he could come up with.
I believe there several reasons why he, and indeed most people, waste this energy.
1) they are afraid of burning out the 'element' despite the fact that modern jugs have auto-cutouts.
2) People dont want to seem churlish, they want to 'leave some hot water for the next person' despite the fact that even a delay of 5 minutes means the heat is mostly in the air.
- People in general,
even physics graduates
, have a very flimsy grasp on heat-flow and wastage.
3) the main reason, is a sense of largesse. The sensation of profligacy is in itself pleasurable. Its rewarding to waste, and to prove to oneself that one is so successful and powerful that one doesnt have to
'scrimp and save'
---
GreenHouseGas Emissions
To try to get a handle on GHGEmissions, pick
the biggest 5
Industry 20.8%
Deforestation 18.3%
Road transport 9.9%
Residential Building 9.9%
Oil processing 6.3%
Industry:
For gaias sake, buy less stuff. Except new solar panels, windmills and refurbishing draughty houses.
------------
Deforestation :
Its
amazing how big
this is. I wonder what the breakdown is for palm oil:
Transfat for fastfooods & crisps;
oil for soap,
oil for biodiesel.
That last is such an
obscenity
, the burning of the jungle to clear the land emits far more carbon than will be saved by replacing KSA oil.
------------
Road Transport
If you bundle Oil processing with road transport you get 16.2%
Most of that could be saved, with buses and
electric micro-cars
moving people,
and trains moving freight.
But cars are just so damned exciting. Even the ads are exciting. eg the Citroen ad where the car transforms into a giant ice skater. Wonderful how car ads never show any traffic. Usually its a
pristine country road.
Or for the 4WDs they actually film the fucking things driving down a remote stream. Well for someone out hunting in a remote area when a 4WD appears in his face, imagine the temptation to put a round through the drivers stupid grin.
------------------
Trucks:
I dont know why rail doesnt replace trucks.
Flexibility I guess.
One case study: Sydney has a Southern container port,
but no south-to-southwest rail line
to where the big warehouses are. People have been demanding the rail line for ages. Meanwhile container trucks thunder down the streets.
Another case study: Containers have swept all before them in ship transport. Important was the entire system. Cranes, dock systems, cranes to rail & cranes to trucks, databases, radio transmission of manifests.
Whats required now is rail to truck systems. A few years back in Sydney there was a big fuss from truck drivers who had to
queue for a day or more
to get containers off railwagons. I havent heard much recently, but this sort of thing should be automated to the max. Every container should broadcast its gps position every 5 minutes. Advanced cranes & queuing systems must make it a fast and convenient experience getting containers off rail and onto trucks.
A smooth system is required before govt can enforce the carriage of freight by rail. New Zealand used to have a law saying that over 200(?)km freight had to go by rail if there was a line. Law since dumped.
The govt must see that rail links are put in. Trucks must be eliminated to the maximum degree possible. There will always remain the last leg. Container breakout depots to small trucks can replace a lot of container trucks, but not all.
--------------------
Residential
Note that residential in cold rich countries uses gas to heat
- this
cant
simply be turned off, people would freeze
this is the big problem area.. old leaky houses, not gonna be replaced.
I dont know what the answer is, but I doubt its hydrogen pipes.
in hot rich countries residential uses electricity to cool
- this
can be largely switched
off, people can sit still in wet tee shirts
fans use much less power than air-con compressors.
(Initially thousands of old people will die because they keep moving, through inexperience)
(In my tropical house the entire extended family gathers within the arc of the fan)
hot september aus
But: small mercies dept: the 2006 Atlantic Hurricane season didnt wipe out any USA cities
_______________________________________________________
reuters
26Oct 2006.. Matthew Simmons .
. peaked?
Energy Information Administration data showed world supply of crude oil has declined to 83.98 million barrels per day in the second quarter after hitting 84.35 million bpd in the fourth quarter of 2005.
---
Tiny New Zealand, continued...
wri
NZ MtCO2 emission 2002
33.6
rank 69) Bangladesh
35.6
Cuba
36.0
Also NZ grows huge areas of pinus radiata, which may be
the biggest carbon sink of all
. One reported unfertilised stand put on
50m³
per year for 20 years.
20m³
is typical.
The 2000CE figure is
76.1 MtCO2
rank 66 - this figure includes all other GH gases, including cow eructations I guess.
I dont know if NZ gets a credit for all that wood biomass.
---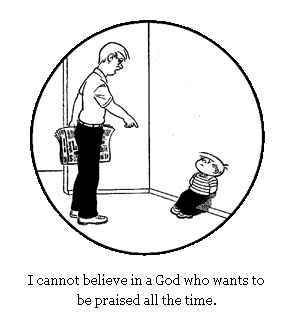 losanjealous
The Nietzsche Family Circus
_______________________________________________________
GHG emissions
,
peak oil
,
Hot Aus
,
New Zealand