Fidel Castro,Opec, Telstra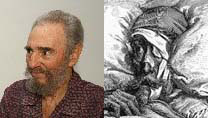 Fidel Castro, still convalescing from a surgical operation is the resurrected image of the stoic and long suffering Don Quixote of my childhood readings: the same beard, the same eyes, the same nose. How strange is the destiny of this man, which has allowed him to become the reincarnation of the noblest personage of fictional literature, in practice and in image.
---
rigzone
OPEC ministers have agreed to cut 1 million barrels a day..h Saudi Arabia cutting 300,000 b/d, effective as soon as possible.. The idea now is to cut 1 million b/d from actual production, implemented as soon as possible." Nine out of 11 .. with the exception of Iraq and Indonesia..
OPEC's output in August was 30 million b/d (IWA).. OPEC > 1/3 world's oil consumption.
---
6/10/2006 11:40AM
Telstra have a new, pathetic, wireless internet "Next G" "faster than EV-DO - avg 550K - 1.5Mbps,.. peak network 3.6 Mbps. (you wish)
international roaming $16.50/MB + $0.60 Flagfall ..
ridiculously high prices, 5 or 10 times reasonable prices:
$300 for the modem then
$2.50 /hour or $67 /GB
There is a 10 day moneyback guarantee, but thats only if you get Nothing. If you get any connection at all, at any speed, you are locked into the 12 month contract $50/month 20 hours - pathetic..
Aus still lags the OECD in broadband. In cable, which is what counts, Aus falls off the map
- DSL aint really broad
oecd
---
___________________________________________________________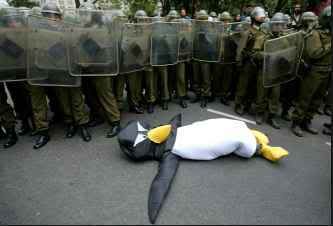 tux attempts to stop microsoft troops rolling out vista
___________________________________________________________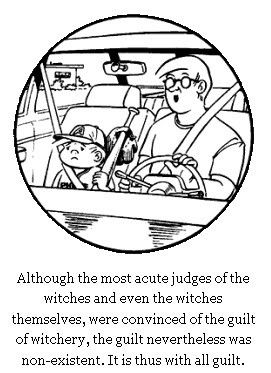 losanjealous
The Nietzsche Family Circus
___________________________________________________________
Fidel Castro
Opec
Telstra