Nicotine, Sita, Biofuel, wolves legs, DDGS
Nicotine
Mice that received the largest amount of nicotine produced up to 38% less of a protein called DNA methyltransferase 1 (DNMT1), which led to a surge in the protein that produces GABA, (neuroinhibitor)
Please damp down my mind...
sciencemag
---
__________________________________________________
home made bamboo "light" rail in Battambang
nationalgeographic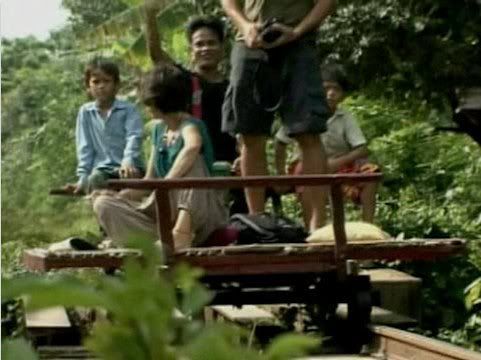 __________________________________________________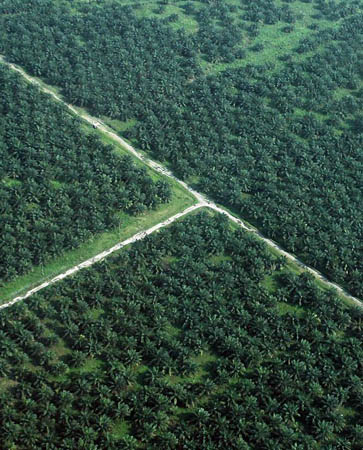 palm oil Sumatra
__________________________________________________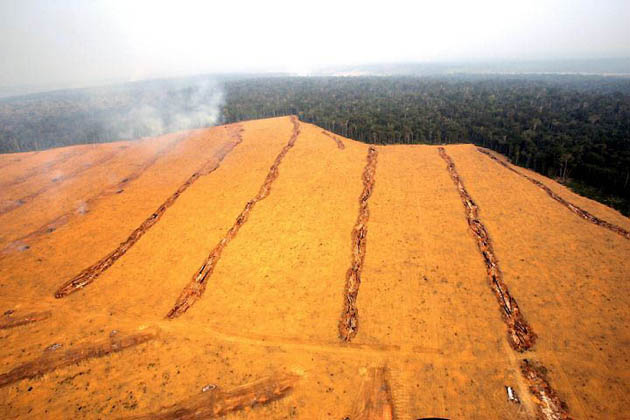 soy Brazil
__________________________________________________
Jaya Sita Devi! Jaya Ramacandra! Jaya Sita Rama!

(Sita is traditionally never represented naked)
__________________________________________________
Sita
Hanuman Presents Rama's Ring to Sita Surrounded by Rakshasis
exoticindiaart
Janaka maharaj was ploughing a piece of land and then to prepare it for conducting a Yajna (spiritual sacrifice). He unearthed a golden casket in which he found a beautiful girl and was overjoyed. A land ploughed by the yoke is called 'Sita', and so he named the baby as Sita.
....
revered sage Parashurama came to visit king Janaka. He carried a bow with him. He left it at the doorstep of the royal hall and went inside. Sita saw the bow, ran to it and began playing with it as if it was a play-horse. Only those with great physical strength and daring could lift and handle the 'Vaishnava' bow. When Parashurama came out, the bow was missing. Ordinary persons could not lift it with ease and he, curiously looking around, spotted Sita playing with it as if it was a play-horse. The sage and the king were astonished.
The great Sage Parashurama, who is a partial incarnation (shaktyavesha avatara) of Vishnu then blessed Sita and said to king Janaka: "My dear king, only a great, and strong person can wed this girl of such capacity. Arrange a 'Swayamvara' (where the brides choose their spouses for their prowess) for her and let the most suitable person in the three worlds the marry her."
---
_________________________
the fats that heal, the fats that kill
curezone
---
Palin's administration announced the $150 bounty for the "
left forelegs of wolves
"
---
its not nimby, its now
Banana:
Build absolutely nothing anyway near anything
---
Marine clouds as coolers
John Latham of the National Center for Atmospheric Research in Boulder, US, and colleagues say that this can be done using a worldwide fleet of autonomous ships spraying salt water into the air.
dvorak
involves increasing the reflectivity, or "albedo", of clouds lying about 1 km above the ocean's surface. The idea relies on the "Twomey effect", which says that increasing the concentration of water droplets within a cloud raises the overall surface area of the droplets and thereby enhances the cloud's albedo. By spraying fine droplets of sea water into the air, the small particles of salt within each droplet act as new centres of condensation when they reach the clouds above, leading to a greater concentration of water droplets within each cloud.
Latham and co-workers, including wave-energy researcher Stephen Salter of Edinburgh University, claim that such spraying could increase the rate at which clouds reflect solar energy back into space by as much as 3.7 Wm-2. This is the extra power per unit area that scientists say will arrive at the Earth's surface following a doubling of the concentration of atmospheric carbon dioxide compared to pre-industrial levels — 550 ppm vs 275 ppm (Phil. Trans. R. Soc. A DOI:10.1098/rsta.2008.0137).
New spin on sailing
The 300-tonne unmanned ships used to seed the clouds would be powered by the wind, but would not use conventional sails. Instead they would be fitted with a number of 20 m-high, 2.5 m-diameter cylinders known as "Flettner rotors" that would be made to spin continuously. This spinning would generate a force perpendicular to the wind direction, propelling the ship forward if it is oriented at right angles to the wind (Phil. Trans. R. Soc. A DOI: 10.1098/rsta.2008.0136).
These rotors would be easier to operate remotely than sails and would also serve as the conduits for the upward spray, with the spray consisting of droplets 0.8 µm in diameter generated by passing sea water through micro nozzles. The power for the spray and the cylinder rotation would be provided by oversized propellers operating as turbines.
...
Latham and colleagues calculate that, depending on exactly what fraction of low-level maritime clouds are targeted (with some regions, notably the sea off the west coasts of Africa and North and South America, more susceptible to this technique than others), around 1500 ships would be needed altogether to counteract a carbon doubling, at a cost of some £1m to £2m each. This would involve an initial fleet expanding by some 50 ships a year if the scheme is to keep in step with the current rate of increase in atmospheric carbon-dioxide levels.
__________________________________________________
DDGS
"Due to the efforts of U.S. growers to establish the ethanol industry, we made DDGS our top priority in 2006 and since then have seen DDGS exports exceed 2 million metric tons annually."
wth in the U.S. ethanol industry this year, 22.8 million tons of DDGS were available for global use in 2007/2008... a 50 % increase from the 2006/2007 .. 2008/2009 marketing year, which just began on Oct. 1, will likely experience an additional 50 % increase in the availability of DDGS, reaching 31.3 million tons.
domesticfuel
----------------------
Hershey said that when you take the oil to use as a fuel, you're still left with every bit of protein from the soybean. "By raising more soy for biodiesel, we actually raise more protein and that's what the world needs,"
domesticfuel
------------------------------
ddgs
Distiller's Dried Grains with Solubles (DDGS) is a co-product of the distillery industries. Most (~98%) of the DDGS in North America comes from plants that produce ethanol for oxygenated fuels. The remaining 1 to 2% of DDGS is produced by the alcohol beverage industry.
...3.2 to 3.5 E6 tonnes of DDGS are produced annually in North America. Ethanol plants in Minnesota and South Dakota produce approximately 25% of this
But does DDGS negate the food price increase of Biofuel??
Nicotine
,
Sita
,
Biofuel
,
legs
,
DDGS
,