Gringo Honasan, Australian Broadband, Syed Qutb, Orinoco Bridge
A former colonel and senator has been arrested in connection with a plot to overthrow Gloria Macapagal Arroyo..
Gregorio

"Gringo"

Honasan has been implicated in nearly all of a dozen or more coups attempted in the Philippines over the last two decades.
Honasan has been in hiding since February 23, the eve of the planned uprising against Arroyo. He was arrested in the early hours of Wednesday after weeks of police tracking phone calls.
He was being treated at hospital for injuries after he tried to elude arrest by jumping over a fence.
Asher Dolina, a senior police superintendent, said although Honasan had initially resisted arrest, " ... when we already handcuffed him and he saw the futility of his resistance, he just followed us".

Honasan, 58, gained fame and notoriety in 1986 when, as a young officer advocating military reform, he led a failed plot to topple Ferdinand Marcos, the then president.
..Oscar Calderon, the police chief, said Honasan would not escape this time as he had a

"gentlemen's agreement"
Gringo is the same age as me, has revolted against nearly every President since Marcos. I feel a kinship with him, especially since he was hiding out around the corner from my hotel in 1988 (After Cory?)
---
theage ..
News Corp chairman Rupert Murdoch has labelled broadband services in Australia a

"disgrace"



"I think it is a disgrace, I think we should be spending - the government with Telstra should be spending - $10 billion or $12 billion on it (so it gets to) every town in Australia - they do it in Japan, they do it in South Korea, we should be able to do it here," he said.

"We are being left behind and we will pay for it."
Imagine the scene in an Asian or American company office, where the board is considering opening a regional office in Australia.
A junior executive who has just returned from studying in Sydney, and a Senior executive who has visited Brisbane, both comment:
"That wouldnt be wise, there is no effective broadband there, we'd better choose another country"
---
A society which places the highest value on the 'humanity' of man and honors the noble 'human' characteristics is truly civilized.

If a society is based on 'human values' and 'human morals' and these remain dominant in it, then that society will be civilized.

Thus, the development of the civilization, according to the method and manner of Islam, does not depend on any particular level of industrial, economic or scientific progress. Wherever this civilization is established, it will use all the resources, will develop them, and if in a certain place these resources are non-existent, then it will supply them and will provide the means for their growth and progress. But in all situations it will be based on its immutable and eternal principles, and wherever such an Islamic society comes into existence, its particular character and its particular movement will also come into existence, and will make it distinguished and distinct from all jahili societies.
Islam is the Real Civilization
Milestones
Al Shaheed Syed Qutb
---
It is better to be red than exper

t
little red book
So where have experts got us?
Indian farmers get burned legs from the industrial urea they are forced to buy on credit.
Australian children are refused entrance into school unless they take dexadrine. After they leave school, they are thrown into prison for using dexadrine.
Western men must buy huge cars to impress women, then attempt to convince those same women that they are deeply eco-sensitive. Knowing that any grandchildren will inherit a blasted world, blasted by that very burning behaviour.
Western civilization seems successful, but at the core it is weak and full of doubt. Such is the unease, that tens of thousands of young men are entering ideologies of
Devotion,
which are proving more robust even then Mao's ideology of
Dedication.
---
Brazilian president, Luiz Inacio Lula da Silva, has visited his Venezuelan counterpart to inaugurate a new bridge over the River Orinoco that will link the two countries.
Da Silva, making his first foreign trip since winning another four-year term last month, praised Hugo Chavez. He said that Chavez's heart was in the right place.
"For many years here in Venezuela there wasn't a government that worried about the poor people as you have," the Brazilian leader said on Monday.
---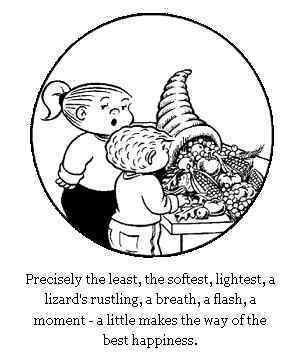 _______________________________________________________
Gringo Honasan
,
Australian Broadband
,
Syed Qutb
,
Orinoco Bridge