riot movie
Riot down the street at Redfern last night, 30 or 50 police injured.
Young black cyclist chased to his death
The blacks were throwing molotovs which exploded in starbursts,
maybe they had firecrackers inside?
No gunfire, although I reckon the cops will shoot next time.
My first thought on seeing burnt-out car: "Cool, one down, 10 million to go"
Living in the RP township, you see learned helplessness, 3rd world style, abounding.
Hardly anybody works, the women dont go after fathers of their children, even when
they are rich and resident. The only ideas seem to be - tricycle driver for the men and
small store (sari-sari) for the women. Of course there are thousands already of both.
Back in Aus, I realise that learned helplessness is here also. In Sydney people have
learned that it is (was?) possible to get a small house and a car with a lifetime of
obedience. Thats all. Nothing can change. When I see a riot down the street, I get a
feeling of relief, thank God that not everybody is blind to the inhuman drift of this
westworld culture. Apathy would be more terrible than fire.
__________________________________________
The next president of the United States is a...cyclist
Kerry bikes
no cars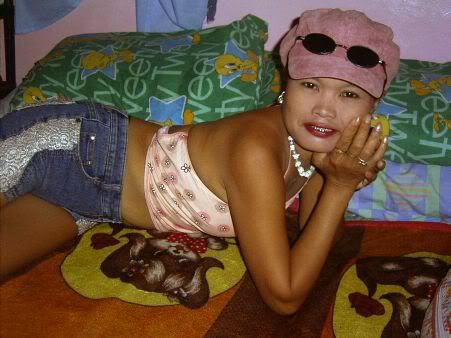 Maryann in Matisse mood