Oil, Body counts, KellogBrownRooter
21 April 2005 A report by energy economists at bank Ixis-CIB has warned crude oil prices could touch
$380 a barrel
by 2015.
..Patrick Artus and Moncef Kaabi..in the next 10 years demand for oil will outstrip supply by 8 mbpd
_______________________
we
Do
do body counts
... Ms Ruzicka wrote a week before her death on Saturday and published yesterday, the 28-year-old revealed that a Brigadier General told her it was "standard operating procedure" for US troops to file a report when they shoot a
non-combatant
.
...She obtained figures for the number of civilians killed in Baghdad between 28 February and 5 April, and discovered that 29 had been killed in firefights involving US forces and insurgents. This was four times the number of Iraqi police killed.
___________________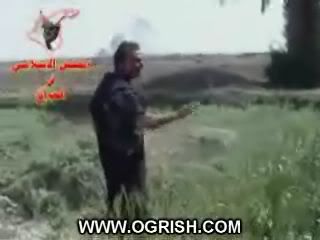 Video: KellogBrownRooter merc pilot gets his from the resistance