death squards R US, allinternettraditions, PipeLineIstan, Joe vialls, IPIL
wikileaks
death squards R US
---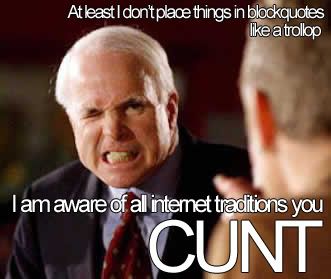 __________________________________________________
How Many More Canadians Will Die ?
for PipeLineistan
theglobeandmail
June 19, 2008 ..
OTTAWA — Afghanistan and three of its neighbouring countries have agreed to build a $7.6-billion (U.S.) pipeline that would deliver natural gas from Turkmenistan to . Pakistan and India – .. through the volatile Kandahar province – raising questions about what role Canadian Forces may play in defending the project.
..energy economist John Foster says the pipeline is part of a wider struggle by the United States to counter the
influence of Russia and Iran
over energy trade in the region.
The so-called Turkmenistan.-Afghanistan-Pakistan-India pipeline ... U.S. government is eager to block a competing pipeline... gas to Pakistan and India from Iran.
The TAPI pipeline would also diminish Russia's dominance...
...the Canadian military could – wittingly or not – become embroiled in a "new great game" ...
...With the backing of Manila-based Asian Development Bank, ministers from the four countries met in late April and agreed to start construction of the pipeline by 2010, and begin supplying gas by 2015..
... proposal goes back to the 1990s, when the Taliban...held talks with California-based Unocal Corp. .. while considering a competing bid by Argentina's Bridas Corp. ...
Last week, U.S. Ass..S S Richard Boucher said the U.S. government has a "fundamental strategic interest" in Afghanistan that goes well beyond ensuring it is not used as a launching pad ...
Stephen Blank, a professor at the U.S. Army War College.....
"From the U.S. viewpoint, the idea of blocking Iran is of paramount significance," ... he doesn't believe the TAPI pipeline will be built any time soon due to security concerns."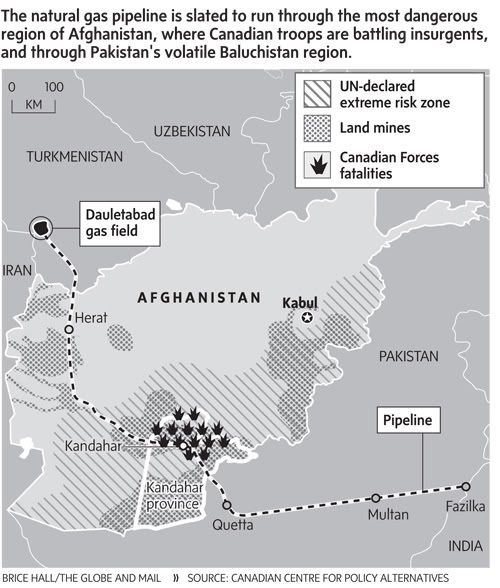 ---
More PipeLineIstan
atimes
May 26, 2005
The Baku-Tbilisi-Ceyhan pipeline (BTC) - conceived by the US as the ultimate Western escape route from dependence on oil from the Persian Gulf - is finally in business.
globalpolicy
PIL March 17, 2006
...agreement between the three countries (Iran, Pakistan and India) will be reached "by June ..pipeline to be concluded in five years .Pakistan needs to build 1,000km of 48-inch pipeline.. and India needs to build 600km.
Iran-Pakistan-India pipeline (IPIL),
uofaweb
September 10, 2005
sourcewatch
rupeenews
vialls
Joe's
posts are still up. although Joe succumed early to fatal mysterious radical blogger disease...
blogspot
Early in operation OIL, the USA actually believed they could re-activate the Iraqq-Jordan-Haifa pipeline... maybe they still believe
defense
Seasons don't fear the reaper
Nor do the wind, the sun or the rain
We can be like they are
__________________________________________________